Dry Powder Electromagnetic Separator
Product Detail
Product Tags
Features
◆The magnetic circuit adopts computer simulation design with scientific and rational magnetic field distribution.
◆Both ends of the coils are wrapped by steel armor to raise the utilizing rate of magnetic energy and increase the magnetic field intensity in the separation area by more than 8%, and the background magnetic field intensity can reach 0.6T.
◆The shell of excitation coils are in wholly sealed structure, moisture, dust and corrosion proof, and can work in harsh environments.
◆Adopting oil-water compound cooling method. The excitation coils have fast heat radiating speed, low temperature rise and small thermal reduction of magnetic field
◆Adopting magnetic matrix made of special materials and in different structures, with large magnetic field gradient and good iron removal effect.
◆Vibration method is adopted in the iron removal and discharge processes to prevent material blockage.
◆Material barrier is set up in the material division box to solve the material leakage around the flap plate for clear iron removal.
◆The shell of the control cabinet is made of high quality steel plate and with structure of double layer door. It is dust-proof and water-proof with IP54 rating.
◆The control system adopts programmable controller as the core control component to control each actuating mechanism so that they run in accordance with the process flow cycle with high automation level.
Application site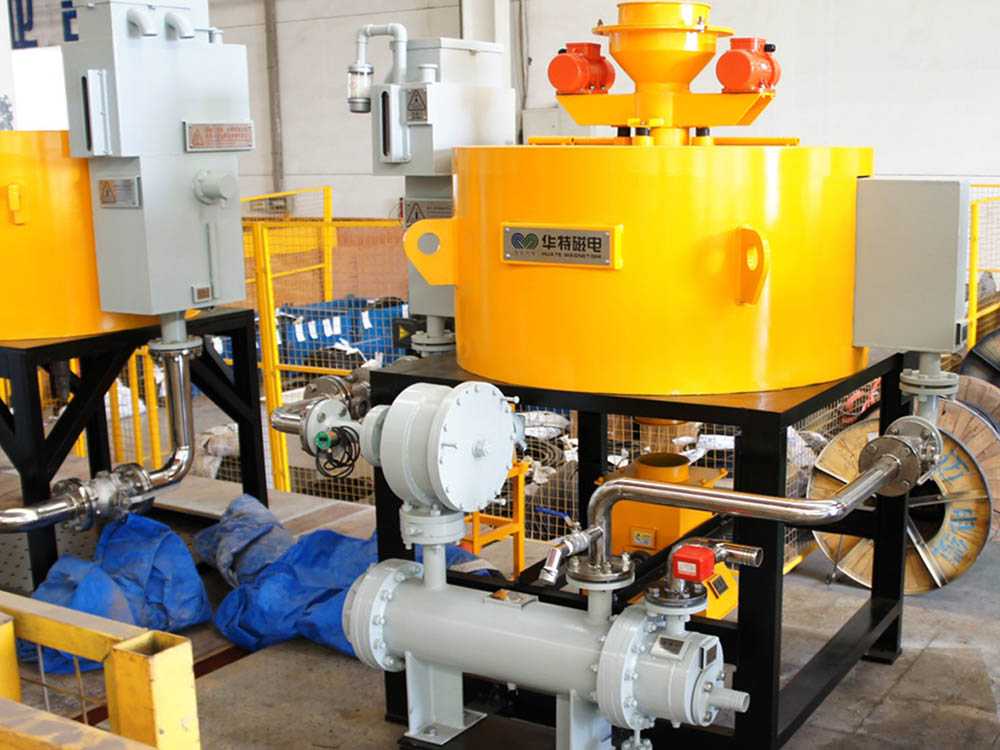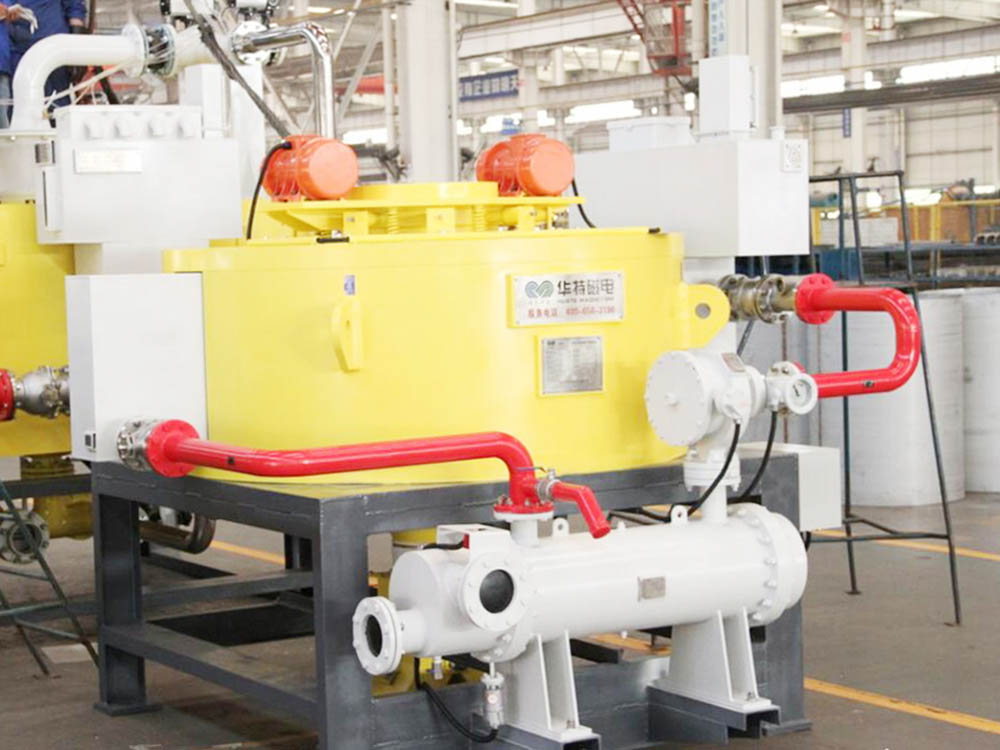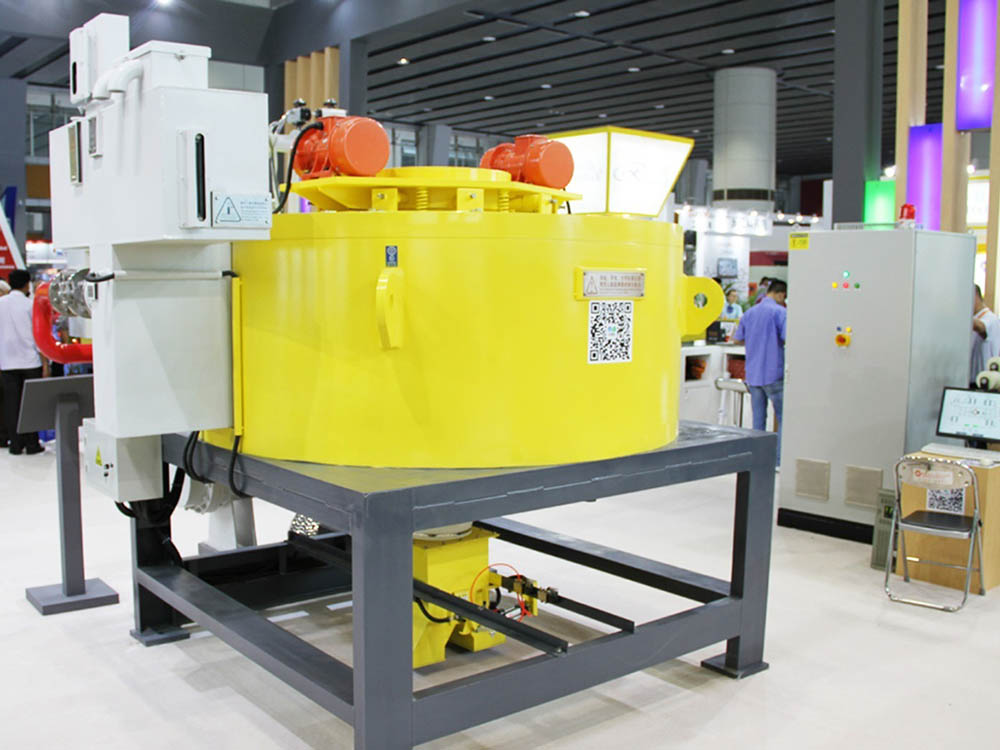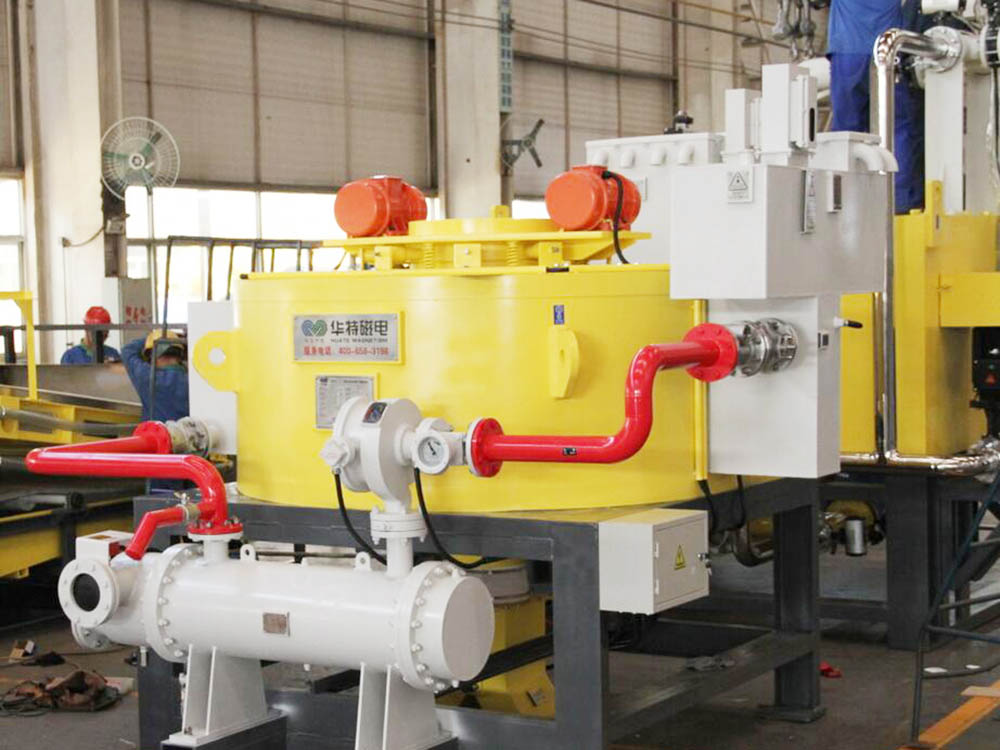 ---
---